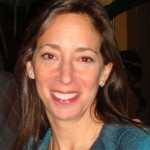 Melissa ("Lissie") Rappaport Schifman is the founder and principal of Green Intention LLC, a website devoted to green home building and living.  She works as an independent contractor for Sustology, providing sustainability consulting services for businesses.
Most recently, Lissie worked as a marketing and sales consultant for a local solar energy company.  She also served as Vice President of Business Development for Capella Education Company, where she was responsible for increasing revenue and decreasing costs through strategic partnerships.  Prior to Capella, she spent six years in the airline industry, primarily in financial planning and analysis.
Lissie recently became the Twin Cities' fifth LEED for Homes Accredited Professional and completed the work necessary to get her own home LEED Certified (the 9th in Minneapolis to achieve Gold level or higher).  She writes regular Green Corner articles for two monthly publications and is working on a book about building a green home.
Lissie is the founder and chair of her congregation's Task Force for Sustainability, and has served on its Board of Directors as well as its Strategic Planning Task Force.  She also serves as a member of the Minnesota Advisory Board for the Trust for Public Land, where she co-chaired its Strategic Priorities Committee.
Prior to graduate school, Lissie worked as a legislative aide on Capitol Hill, responsible for all matters related to energy and environmental policy.
Lissie graduated cum laude from Georgetown University and received her M.B.A. and M.A. in public policy from the University of Chicago, graduating with honors.  She lives in Minneapolis with her husband and their two daughters.
She dreams that some day, "green" will not be different; it will be the norm.  Green will not be difficult or inconvenient; our society will be designed to sustain itself.  Green will not be for the few that can afford it; it will be for everyone.